Data-Driven Marketing Strategy
Engaging accounts rather than contacts as a B2B marketing strategy has been in existence for a very long time. With statistics pointing towards great success with ABM for some companies, many marketers have rushed into its glittery world. For the majority of these companies, a critical piece has always been missing in the way their B2B engagement has been conceived at the account level. Have all of these companies ensured their ABM strategy is data-driven? We think not.
Move away from Aspiration-Based Marketing
The number of marketers actively deploying ABM tactics for their revenue goals made a huge leap from 15% in 2020 to 70% in 2021. This high adoption rate of ABM in the B2B marketing universe would seem to suggest an ideal machinery of qualified lead generation and great funnel velocity in place in most of these organizations. And yet, the B2B space has seen a 22% increase in sales cycles since 2015. The win rate has dropped across industries. And companies have experienced a 38% increase in deal dormancy rate in the last 5 years. These numbers simply prove that in many companies ABM has been deployed as a result of an aspirational mandate.
ABM as a game plan relies on a careful selection of accounts, prioritization of accounts, intelligent messaging and the ability to constantly take corrective actions. The first goal of any ABM adoption plan should be to create a data strategy. It also requires a shared understanding of ICP and buyer groups, as well as an appreciation of the buyer journey. However, most B2B marketers are limited by the lack of a clear data strategy to derive the insights needed to understand what moves the accounts ahead in their journey and what doesn't.
This brings on the dreadful scenario of broken pipeline and low funnel velocity. In such a situation, it wouldn't be too harsh to point out that these companies are practising Aspiration-Based Marketing instead of Account-Based Marketing. To ensure they are actually practising the latter, there needs to be a conscious shift from an instinctive style of marketing to a more data-driven approach.
Better Customer Data Management for improved understanding of buyer journeys
The challenges discussed above highlight one core issue in ABM marketing strategies today. The lack of understanding account buying journeys spread across multiple channels, elongated timelines, and multiple stakeholders within an organization. This stems from the absence of a strategy to aggregate data from across customer touch points over an extended period of time. There is also an overreliance on third-party data such as B2B intent data. The grim fact is that most marketers aren't employing any proper form of engagement and intent monitoring systems to gauge the buying journey of accounts. Without a clear buying journey in sight, B2B sellers are unable to identify buying group behaviour directly impacting prioritization of contacts and subsequently accounts.
B2B companies need to actively focus on customer data management. This should facilitate capturing and processing account and contact data at various journey stages to ensure marketers get the right signals to work on. A calculated and structured account engagement is possible only with a data-driven process that factors in end-to-end management of data from all customer touchpoints.
It's not about more tools but smarter insights
Engaging at the account level depends heavily on the accuracy of data. However, many companies who practice ABM haven't been following a data-driven motion. This has been the single most important reason for B2B companies failing to generate a qualified pipeline predictably. Sales and marketing have also been missing out on their KPIs. What are they doing to remedy this? Adding more tools in a classic interventionist style. And where has that led them to? Siloed data with fragmented insights rendering them unable to map accurate buyer group personas. B2B organizations have to consciously move away from this habit of trying to douse all fire with water. With digital opening up myriads of opportunities to close the data loop, B2B companies have to replace their intuitive strategy with a data-driven one.
To make ABM the kind of success that every marketer sets out to achieve, there has to be a deeper dive into historical and real-time account data to extract definite insights on buyer groups, journeys and stages. While the majority of the B2B companies are trying to run their revenue operations with current data insights only, incorporating historical account data into your journey analytics makes stage-specific predictions more accurate. To make this work, marketers need to focus on connecting the dots by bringing their CRM, marketing automation platform, sales outreach tools and other technologies together to create a holistic dataset from which account journeys could be built and tracked precisely.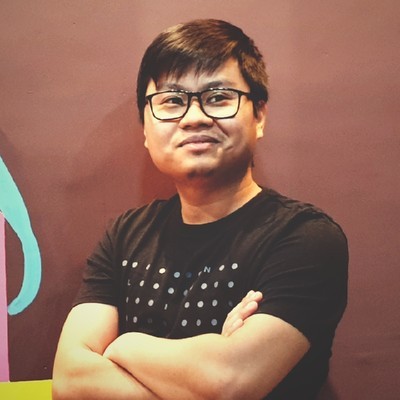 Bikash
Marketing, bambooBox
[metform form_id="4453″]